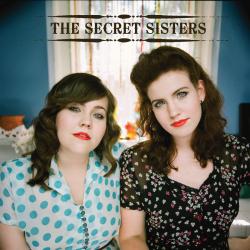 Turns out the Secret Sisters aren't so good at keeping secrets! Lydia and Laura Rogers, better known as the singing duo, revealed that one of their new songs will be featured on the Hunger Games soundtrack.
The song is called "Tomorrow Will Be Kinder," which they explain fits the movie perfectly because while it comes from a dark place, it is about hope for a brighter tomorrow. A very appropriate theme!
The girls told TimesDaily.com: "We were in Australia when the tornadoes came through Alabama (in April 2011). It was so tough for us to be away from home when all that was going on. There, Lydia sat down and wrote a song stemming from that sadness, "Tomorrow Will Be Kinder." Even though it came from a really dark circumstance, it is about looking forward to better days. Just recently, we found out that song is going to be on "The Hunger Games" soundtrack. We recorded that song with T Bone in New York."
In other Hunger Games news, the studio has just launched the new Capitol Couture website (password: #lookyourbest) that promises fashion updates in an email newsletter that users sign up for.
"Whether you're a Capitol fashionista or a style-crazed District citizen, there's only one place to turn for all the tips, tricks and trends you need to look your best," the website says.