E Online
interviewed Hunger Games director Gary Ross about the girl on fire costume and the tribute parade scene. 
Sure, Liam Hesmworth and Josh Hutcherson are good looking and all (and Jennifer Lawrence ain't half bad herself), but if you're like us there's one reason in par-tick you'll be drooling and ogling during The Hunger Games:
The fashion, of course! And while Elizabeth Banks gets the luxury of Effie Trinket's outlandish outfits (and wigs and makeup and everything else!) there was another look we were très psyched for: The Girl on Fire!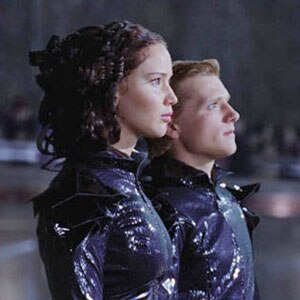 the Girl on Fire outfit
And director Gary Ross tells us that plenty of work went into those fashionista flames: