An article from
Variety
that talks about their suggestions to keep Catching Fire on flame and to keep up with its November 23, 2013 deadline.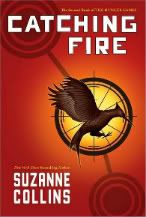 Lionsgate has 19 months to get "Catching Fire" in fighting shape for theaters — hardly an impossible timetable, but one with a new sense of urgency now that "The Hunger Games" director Gary Ross has ankled the sequel.
With scaled-up expectations created by "Games'" outsized success, the studio must now hustle to find a helmer to replace Ross, who announced his departure Tuesday night. Lionsgate is believed to have a list of candidates in mind, and there should be no shortage of takers for a bankable franchise whose first installment is closing in on grosses of half a billion dollars worldwide in just three weeks.
But he or she will face an even tighter production schedule than the one Ross cited as his key reason for exiting. Lionsgate is holding firm to its Nov. 22, 2013 release date for "Catching Fire," a spokeswoman confirmed Wednesday.
Fox's "X-Men: First Class" sequel is compressing that window further, given that "Games" star Jennifer Lawrence is committed to the superhero pic, which has a January 2013 shoot date planned. If Fox won't budge, "Catching Fire" would have to wrap production by December.
That should give it a reasonable five-month window to lens — provided the pic makes its scheduled August start date. Before that can happen, however, Lionsgate has some key hurdles to clear:
• It needs to sign a director whose late-summer schedule is open and can immediately begin working with "Slumdog Millionaire" screenwriter Simon Beaufoy, who's still crafting the "Fire" script.
• Though Lionsgate has the lead actors (Lawrence, Josh Hutcherson, Liam Hemsworth and Woody Harrelson) locked in for the sequels, the stunning performance of "Hunger Games" means the company may feel the need to sweeten their deals — even if it's not contractually obligated to do so.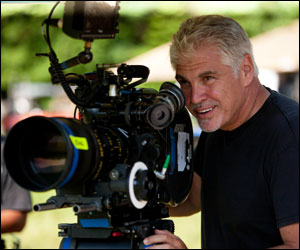 Gary Ross confirms he will not direct Catching Fire
• Once a director is on board, he or she needs to cast about two dozen additional actors who were not in "The Hunger Games." Suzanne Collins' "Catching Fire" story features a special edition of the Hunger Games every quarter-century in which tributes are "reaped" from the victors of past games. Among the key new characters is Finnick, a combatant in the second book who leads a revolt against the Capitol, and the head Gamemaker in the second book who turns out to be working stealthily for the uprising.
None of these tasks is insurmountable, and bizzers expect Lionsgate to meet its deadlines.
"I don't thing it's a big problem," said one tenpercenter who covers Lionsgate. "It would have been a problem if it were the first film, but now you already have the infrastructure in place for the next film."
Besides, the crunch the studio faces is hardly unprecedented: Lionsgate's motion picture group is headed by former Summit toppers Rob Friedman and Patrick Wachsberger, who saw Catherine Hardwicke depart after the first "Twilight" film and replaced her with Chris Weitz for "New Moon." Those pics were released exactly one year and one day apart.
Wall Street shrugged off concerns about the studio finding a new helmer in time, as shares rose 16¢ to $12.78 on Wednesday. Shares have pulled back since hitting an all-time high $15.69 two days before the March 23 opening of "Hunger Games," but the stock is also up 47% since Lionsgate acquired Summit in Janaury.
Matthew Harrigan of Wunderlich Securities, who tracks Lionsgate and has a $19 price target on its stock, told Variety that Lionsgate should have little problem keeping "Fire" on track for 2013 — provided the studio gets moving promptly.
"They allowed a counterintuitively long window from March 2012 to November 2013 for the second release to tinker with anything that needed to be adjusted," Harrigan noted. "I don't know whether some of this was a cushion in anticipation of the possibility of just what happened. I guess we will find out how big a cushion they need."