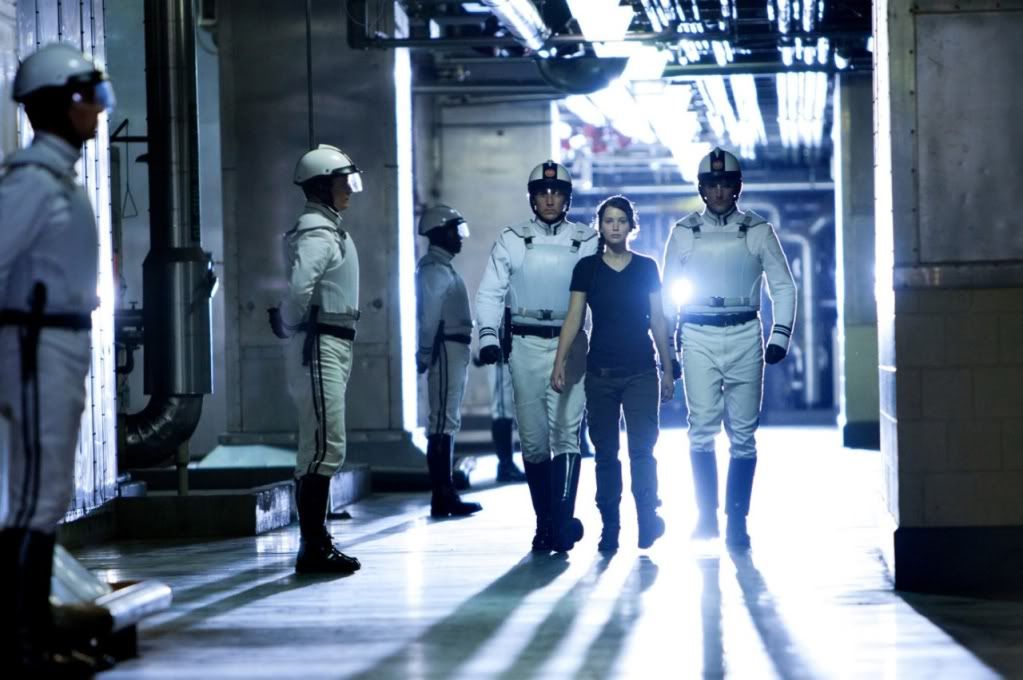 Riding high off its $150 million debut, experts predict that 'Hunger Games' isn't going to slow down anytime soon.
MTV News reported earlier this week that "The Hunger Games" opening-weekend sales surprised box-office experts, and we can see why. They originally projected a $70 million debut for the dystopian film. What actually happened was a $150 million weekend that propelled the film to the third-highest opening weekend ever.
That sparks the question: How will the movie fare its second weekend?
The film's debut dominated the sales of the one movie everyone was comparing it to: "Twilight." The vampire franchise's initial film brought in $69 million its first weekend and quickly declined from there. Will "The Hunger Games" suffer the same fate? Phil Contrino from BoxOffice.com doesn't think so.
" 'Hunger Games' is holding up very well. It's quite clear by now that it's not going to suffer from a sharp decline the way that 'Twilight' did," he said. "The reason for that is the fact that adults are into it and they don't always rush out opening weekend." BoxOffice.com is predicting $72 million this weekend — $2 million above predictions for its debut. Contrino continued, " 'The Hunger Games' definitely has a shot at hitting $400 million domestically. It's a great accomplishment for the first film of a franchise to hit that mark."
Gitesh Pandya from Box Office Guru agrees. "Overall, 'Hunger Games' looks on track to finish its U.S. run with $350 to $400 million, which would be higher than the first 'Twilight' and 'Harry Potter' films." He commented that the movie ended its first full week with about $190 million, which is a new record for a non-sequel. "I expect it to easily hold onto the box-office crown this weekend with sales in the neighborhood of $70 million."
While "Wrath of the Titans" and "Mirror, Mirror" aren't slated to surpass "Hunger Games" this weekend, Contrino thinks next weekend will be more of a race. "It'll be interesting to see whether or not 'Titanic 3D' or 'American Reunion' will take it down. It's going to be close." Pandya disagrees, "The April lineup is not too strong, so 'Hunger Games' may just remain #1 for three or four weeks total." The rest of the year, however, gives them some competition. "It may not end the year as 2012's top-grossing film as both 'The Dark Knight Rises' and 'The Avengers' has the potential to become bigger blockbusters that play to broader audiences."