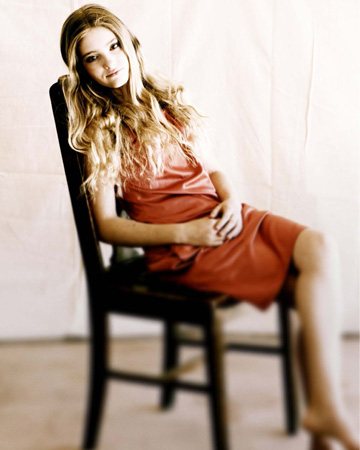 SheKnows has recently interviewed Willow Shields, the actress from New Mexico who plays Prim in The Hunger Games, about her role and fashion. Here's an excerpt from the interview.
SheKnows: The Hunger Games has turned into such a huge phenomenon! Were you a fan of the series before you auditioned for the role or Primrose Everdeen?
Willow Shields: I was actually just starting the books when I got the role. I was in the middle of reading the first book when I got the audition, so I was becoming a big fan and I was really excited about getting an audition for a role that I'd read about in a book!

SheKnows: This was such an amazing breakout role for you. Looking back on the experience, what was your favorite part of working on The Hunger Games?

Shields: My favorite memory was probably just hanging out with Jennifer [Lawrence] and acting with her because one minute we were really serious and crying in one scene and then the next minute we'd be laughing and playing jokes on each other.

SheKnows: That sounds so fun! So would you say Jennifer was like a big sister for you on set?

Shields: Definitely. She's so nice and such an incredible actress and we really bonded on set, so we definitely basically became sisters on set.

SheKnows: The Hunger Games on DVD comes out this weekend, and we're super excited! Can you tell us what's next for your character in the next movie, Catching Fire? [SPOILER ALERT!]

Shields: Prim kind of starts to grow up in Catching Fire and she has a little bit of a bigger role. Prim is just devastated when she finds out that Katniss has to go back into the Games so I think it's a really interesting time for Prim… I think it's going to be interesting to have to play a role like that.

SheKnows: Who was your most fashionable cast mate for The Hunger Games?

Shields: I thought Amandla [Stenberg] had awesome style, especially for her age — I think she was only 12 when she started shooting. I remember every day I'd see her she'd have a different hat on and these cute outfits.
For the full interview, click here.