Variety has reported that Emmy Awarrd winning scribe Danny Strong (Game Change) will write the screenplay of Mockingjay Part 1 and 2.  The first part is already expected on November 21, 2014 while the second part will be on November 20, 2015. There's been no news yet about who will direct the last two movies but news has it that Lionsgate has already started their quest to find the director(s).
Here's a little about Danny Strong according to Variety:
Strong was one of Variety's 10 Screenwriters to Watch in 2007 who won a WGA Award for writing HBO's 2009 telepic "Recount." –>

"Mockingjay" isn't the first time Strong has been tapped to adapt a bestselling book finale, as he was also hired to rewrite "The Lost Symbol" for Sony, Imagine Entertainment and director Mark Romanek. Book is a sequel to Dan Brown's hit thrillers "The Da Vinci Code" and "Angels & Demons." Scribe recently wrote "The Butler" for Lee Daniels, and he's also co-producing that historical drama. Additionally, Strong is writing a legal drama series inspired by a famous father-daughter lawyer duo for CBS, Robert De Niro and Jane Rosenthal's Tribeca Prods. and director David O. Russell. He started his career in front of the camera, with recurring roles on "Buffy the Vampire Slayer," "Gilmore Girls" and most recently, AMC's "Mad Men."

Strong is repped by CAA, Gotham Group and Jackoway Tyerman.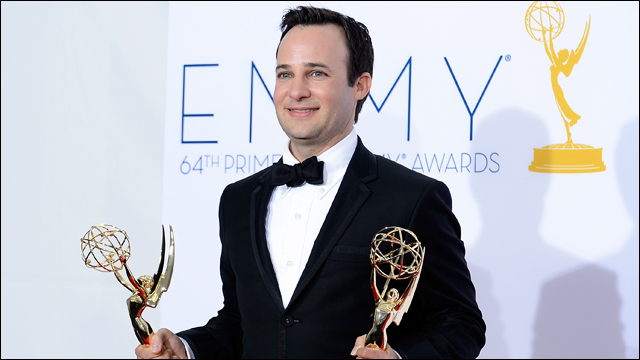 Danny Strong to write screenplay of two Mockingjay films