The costumes (designed by Trish Summerville) used in The Hunger Games: Catching Fire is currently on display during the Art of Motion Picture Costume Design exhibit in Fashion Institute of Design and Merchandising Museum (FIDM) in Los Angeles. 
The costumes featured were Katniss' mockingjay dress (the grey one; after it has been burned), Katniss' costume during President Snow's banquet and Johanna Mason's tree bark patterned body suit.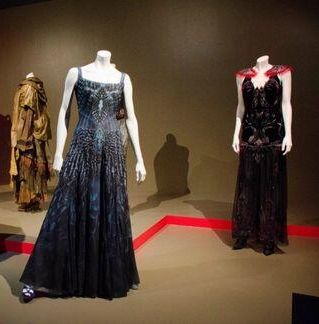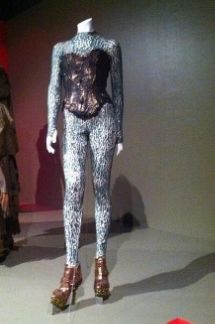 Be sure to check them out before April 26, 2014.