In a recent report from
USA Today
, director Francis Lawrence has finally broken his silence in the passing of Philip Seymour Hoffman (Feb. 2, 2014), who held a very important role in Mockingjay movies. 
Philip Seymour Hoffman (L) with co-star Woody Harelsson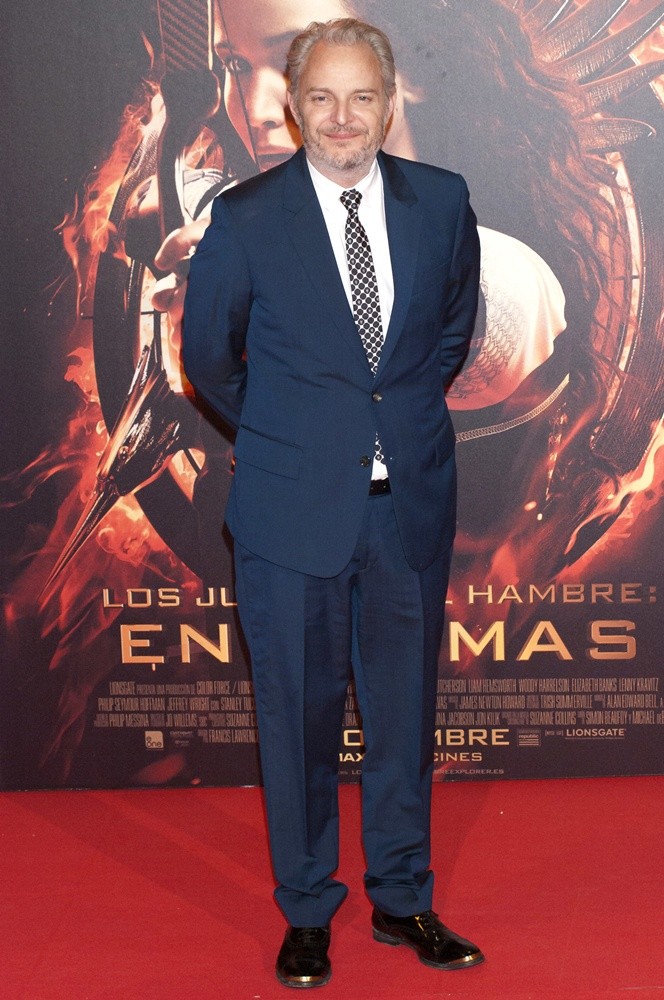 director Francis Lawrence
"It was obviously very rough for all of us," Lawrence tells USA TODAY. "He was a friend. He was an amazing actor, an iconic actor. He was someone I really looked up to."

"We shut down for a day to give people time to deal with the sudden shock of it all. And to try and sort of figure things out a little bit," says Lawrence.

"We as a cast and crew definitely honored him," says Lawrence. "We gathered everyone together and had a big moment for him. We still think about him every day. It's hard not to imagine him being here."

"It's something so sudden, so shocking," Lawrence adds.

Lawrence says Hoffman was "mostly finished" with his work on the Mockingjay set.

"There was very, very little that was left," says Lawrence. "Even if (Hoffman) had a number of days left, most of those moments were appearances in other scenes. Most of his dialogue was done."

Clearly, working with the loss of the key character will lead to some continued difficulties.

"We're still figuring some of that out," says Lawrence.